A Unique Collaboration
Our focus areas help facilitate community-wide collaboration through the development of programs, advocacy and community education. These initiatives address the challenges and provide opportunities to impact the health of Chesapeake. 
The purpose of CARE is to improve access to, and the utilization of, health services resources. CARE develops collaborative programs that address existing and emerging health issues and facilitates collaborating partners to provide a host of programs. These programs are designed to improve workforce readiness, maintain mental acuity and address barriers affecting social engagement. 
Learn more about our CARE programs: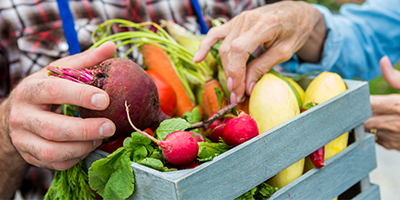 Food Connection exists to address food insecurity and promote healthy eating. These objectives will reduce chronic disease, improve quality of life and lower financial cost to individuals, businesses and government. We seek to provide opportunities for individuals to have the resources to grow their own food or have access to healthy foods via products grown by Coalition Partners. 
Learn more about our Food Connection programs:
Our newsletter is where we keep our community up to date on the latest Healthy Chesapeake news. Stay connected and sign-up now!